What is Cardano?
Cardano or ADA is a public open-source blockchain for building and executing smart contracts and other decentralized protocols. This digital currency uses new and different technology. The project was created by a team led by Charles Hoskinson (one of the founders of Ethereum).
Cardano is the first blockchain programmed by academic experts.
Cardano blockchain
Hopkinson and his team examined the shortcomings of the Bitcoin and Ethereum blockchain. ADA is part of the third-generation blockchain technology. In addition to scalability, third-generation platforms have interoperability and generalizability.
After leaving Ethereum, Hoskinson started Cardano with his old colleague Jerry Wood in 2014.
This coin is supported by an organization called Input-Output Hong Kong (IOHK). The institute is also managed by Haskinson and conducts research, protocol development, and the ADA community.
Before Cardano's release, the IOHK had invited the academic community and several universities worldwide to review it. It should be noted that Cardano is written on Its blockchain and is not a copy of other blockchains.
In 2017, This coin was unveiled. Its main cryptocurrency is Ada, named after the nineteenth-century mathematician Ada Lovelace.
How to buy, withdraw, stake, swap, and sell Cardano on a trust wallet?
The most important issues that occupy the mind of every user about Ada.
What is Cardano blockchain architecture
Is Cardano scalable?
What is a Cardano wallet?
We will answer all your questions about the Ada coin carefully. "I like Cryptocurrency."
Cardano blockchain architecture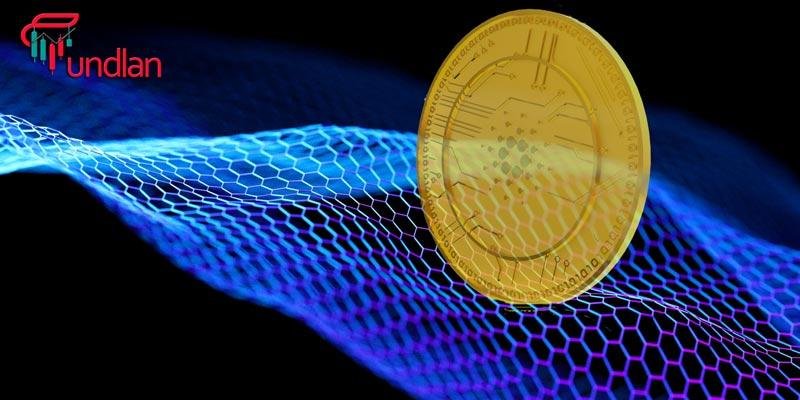 The Cardano blockchain is divided into two layers, the ADA Settlement Layer (CSL) and the Cardano Computing Layer (CCL), separating this coin from conventional intelligent contract platforms.
It should be noted that Ethereum uses a single-layer architecture, so network congestion, slow transactions, and high fees are some disadvantages of this blockchain.
Settlement layer: The coding of this section has been completed and is now fully operational. In this section, users can send and receive "ADA" coins from one wallet to another. This part is like transmitting to each other through the Ethereum (ETH).
Computing layer: This layer is still under development. Once launched, it allows users to create and conclude intelligent contracts. This layer will act separately from the settlement layer to ensure flexibility for future changes. It's an out-of-chain protocol.
Cardano algorithm
Ouroboros is Cardano's consensus algorithm, a complex proof of stake model. Proof of stake enables the nodes with the most significant number of stocks (or coins) to create transaction blocks. The Ouroboros algorithm works differently.
Cardano's team divided time into periods of several sections, which are fixed periods. These courses operate on an annual basis. It means that when one system is over, another goes online.
This helps to reduce network congestion and save related fees, in each of which a leader is selected over time, and these leaders observe the creation and approval of transaction blocks to be added to the blockchain.
If the elected leader fails to create a transaction block in a period, the next leader must try his luck. Input verifier review transaction blocks registered by leader sections. The approvers are the second group of shareholders to implement the Ouroboros protocol.
These approvers are selected based on the number of ADA tokens in the Shareholder Network. The Orobrus extraction process eliminates the need for a proof-of-work protocol, a controversial and harmful source for bitcoin and Ethereum networks.
How to stake Cardano on Binance, trust wallet and Coinbase
Cardano proof of stake
Proof of stake is a mechanism that has replaced Bitcoin's proof of work protocol. A proof-of-work protocol allows cryptocurrency miners to invest in computing power to see who is selected to extract a transaction block. The successful network miner is rewarded with coins.
Cardano is based on the pioneering Ouroboros POS consensus protocol and the first Blockchain consensus protocol developed through research in review.
This protocol's heart is share pools, trusted server nodes managed by a shared pool operator to which Ada holders can allocate their shares.
Stock pools ensure that everyone can participate in the protocol to run a node, regardless of technical expertise or availability. These stock collections focus on owning and holding mixed shares of different shareholders in a single entity.
Cardano scalability
Scalability means how many blockchain transactions can be made in a specific period in the cryptocurrency industry. However, the "trades per second" index is often used to express this.
Older blockchains, such as Bitcoin and Ethereum, have major scalability problems. Because they are limited to the number of transactions that can be processed simultaneously, Bitcoin can only process seven transactions, while Ethereum handles a maximum of 15 trades.
Once transactions in the Bitcoin blockchain are approved, they remain in the public book forever. This means that the blockchain book gets bigger and bigger over time. The problem with this is that every network miner must keep a copy of every transaction. This causes scalability problems.
But Cardano is building a blockchain that does things differently by separating data that is not relevant to the people involved in the transaction. 
As a result, when credentials help confirm the movement of funds, they should only hold transaction data, not the entire blockchain.
The team also plans to launch a protocol called sharing. It works because the more people use the network, the higher the number of transactions per second. In late 2017, Cardano conducted a test that allowed the blockchain to process 257 transactions per second.
This amount is significantly higher than Bitcoin and Ethereum. However, the project has a long-term goal of increasing that number to tens of thousands per second.
How to choose and find the best Cardano staking pools in 2022?
Cardano hard fork
Hard forks are essential changes to the original code of a blockchain protocol and bring about dramatic changes that upgrade previous versions. The recent upgrade of Cardano is Mary hard fork, which entered the network into Its new phase.
Cardano hard fork upgrade was named after Mary Shelley, the author of Frankenstein, which means Cardano's blockchain transition from a decentralized (Shelley) era to a multi-asset era, which ADA calls the Goguen phase.
Goguen, named in honor of computer scientist Joseph Goguen, turns this coin into a protocol that will allow developers and businesses to create arbitrary signals on the network. Over time, as blockchain projects progress, it has become apparent that high commissions are always a limiting factor.
Ethereum commissions, meanwhile, have made them expensive activities. ADA is trying to solve this problem by upgrading Mary.
Cardano wallet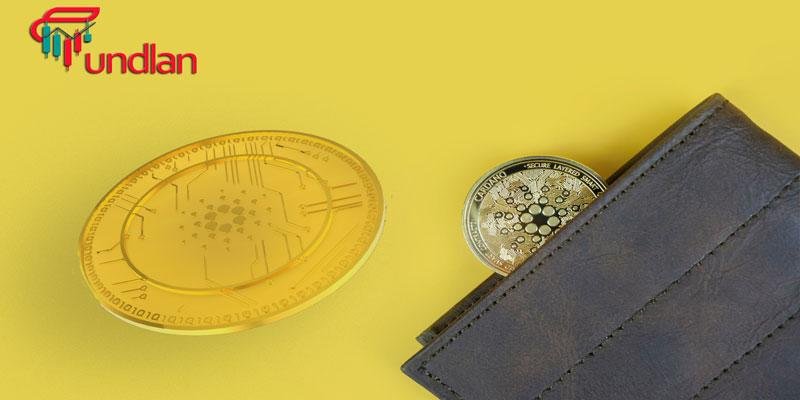 To store Ada coins, the company has introduced Daedalus. The official ADA wallet is called Daedalus. However, many reports from the Cryptocurrency Association about the wallet's problems.
These problems include the inability to connect to the network, synchronization blocks, and failure of the transaction to reach the recipient.
How to buy Cardano NFTs | How to sell Cardano NFT
If you are looking for the safest and most secure wallet, we should add that trezor and Nano S Ledger can support Ada coins. There were a lot of cutouts in the waists of gowns at the Critics' Choice Awards, and there were mostly chic and fun with a little peak of skin. This is not a little peak.
What will we say about Cardano in the future?
Cardano price.
Cardano buy.
Cardano roadmap.