How to find new crypto coins early, and what are the tools to find out if a coin is good for investment or not? The cryptocurrency market is one of the best ways to earn profits. Due to the huge acceptance of cryptocurrencies in the last one or two years, the number of cryptocurrencies and projects in this field has also increased.
In this topic, we have gathered the best answers on how to find new crypto coins early question, so stay with us till the end.
New crypto gaming coins (7 money-making games)
How to find new crypto coins early?
Cryptocurrency exchanges: Coinbase, Kraken, Crypto.com, Binance, Gemini
Data Aggregator: Coingecko, CoinMarketCap
Social media: Twitter, Telegram, Discord
Websites: Top ICO, Smith & Crown, ICO Bench
Tools: Poo Coin Charts, TokenSniffer
Defi Platforms: Applications that are supplanting traditional financial services. Some might have tokens or coins with prospects.
NFT Marketplaces: OpenSea, Rarible, and Super Rare are popular marketplaces to look for new NFTs that show promise.
ICOs: Initial coin offerings are fund-raising events for possible coin releases
Exchanges
exchanges are famous sources and financial services for finding new crypto coins. Coinbase generally lists new coins on its website, but you'll need an account in order to have access. Binance has a list of new coins you can look over and search further to see if any are worth investing in.
Data Aggregators
How to find new crypto coins early using a data aggregator? A data aggregator gathers all the information out there on specific topics. Cryptocurrency data aggregators are useful for finding new crypto coins. For example, CoinMarketCap collects and shows a list of new coins, their prices, market capacity, and trading volume.
This technology helps you get the information you need to decide what other investors think about the coin and whether it has growth potential. CoiGecko is another data aggregator that lists new coins with much of the same information that CoinMarketCap offers
Social Media
Social media is famous for its ability to transfer information fast. Twitter, for example, is one of the quickest-moving and responding social networks in the world. Cryptocurrency developers and founders are on Twitter, tweeting about their projects whenever there are upcoming changes or new coins.
Specific keywords on Twitter can be helpful. "New crypto," "crypto coin release" or "crypto" will show you all the information about any cryptocurrency-related tweet.
Tool
Poocoin Charts let you type in the token name or its address and display information about transactions, contracts, prices, and more, letting you see whether anyone else is active on that project.
Defi platforms
Decentralized Finance (Defi) is like traditional finance marketplaces, the only difference is that they use smart contracts to process transactions. Many Defi platforms have their own native tokens used to facilitate transactions. Popular Defi platforms are MakerDAO, Pancake Swap, and AaveICO.
An initial Coin Offering is a way to raise funds for cryptocurrency-related projects and services. ICOs also give investors opportunities to invest early in a crypto project.
Platforms like Icodrops and the CoinMarketCap ICO Calendar can help you find out about upcoming ICOs. They provide helpful information like the price, fundraising goal, white paper, team profile, soft cap, and so on.
Highest and best crypto apy staking platform 2022
Best way to find new crypto coins
Coingecko.com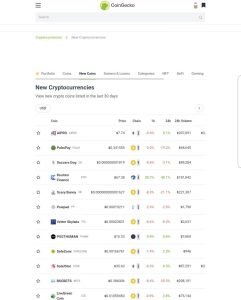 Go to coingecko. There you can find a list of new coins and their launch dates along with their prices.
Icodrops.com
This website shows all the information about a project and its fundraising status. By clicking on each ico you can learn about its launch date and price.
CoinMarketCap
This webpage and mobile app are one of the best ways how to find new crypto coins early. Simply go to coinmarketcap.com.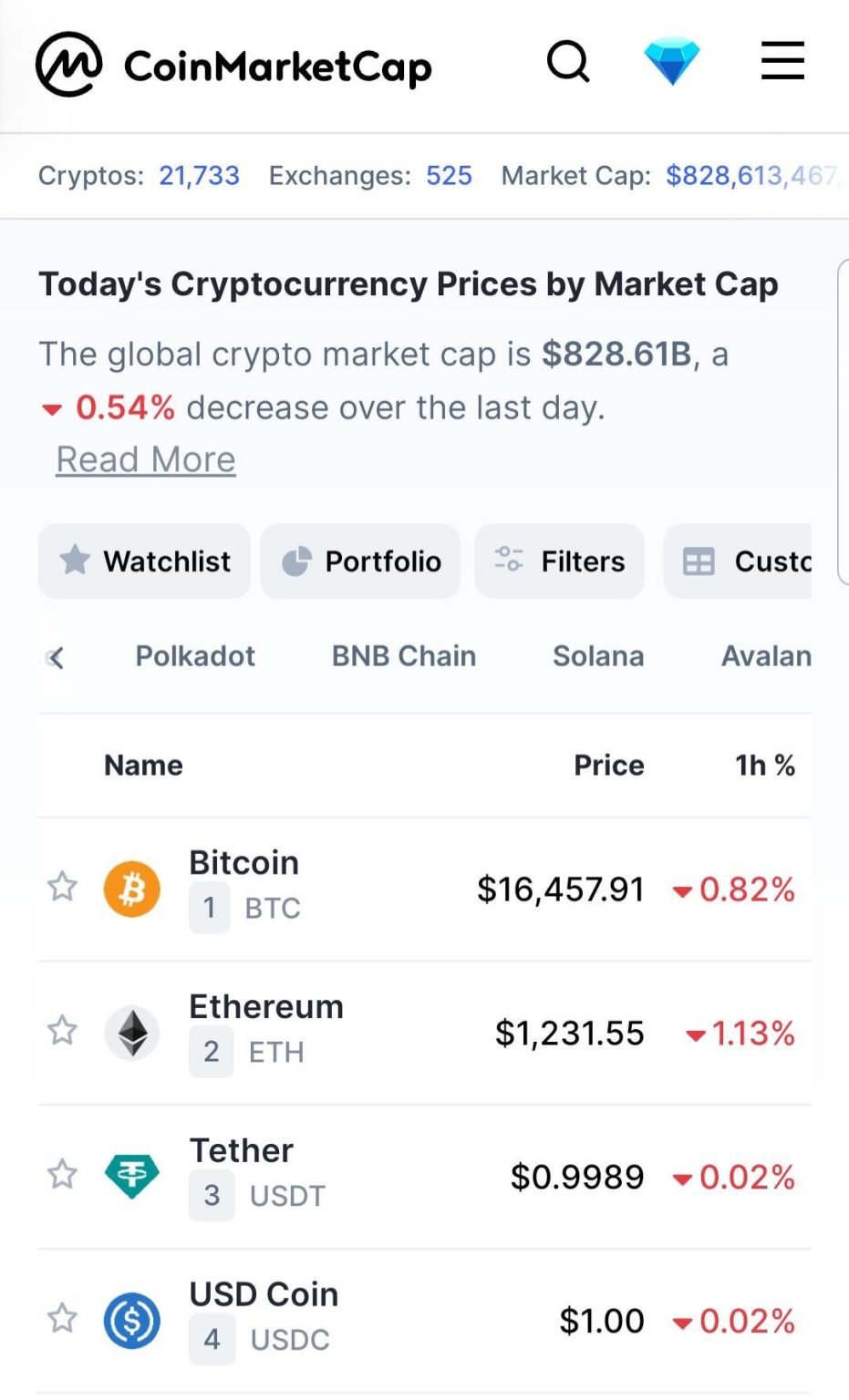 -Click on the menu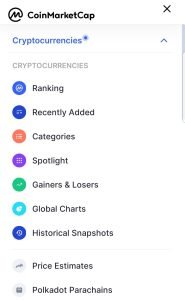 -Cryptocurrencies

-Recently added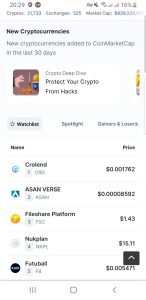 Here you can all the newly listed coins and their prices.
Conclusion
How to find new crypto coins early? Using social media and information published by exchanges, you can easily find new coins and invest in them.
When buying new currencies, pay attention to the news, white paper, and solutions provided for a cryptocurrency, because you may lose your capital by choosing a wrong or worthless one. As a result, when embracing new cryptocurrencies and tokens, be very careful and do thorough research before purchasing them.