How to play Metaverse? The word "Metaverse" became popular again by renaming Facebook to Meta. However, it is not a new phrase, and its emergence dates back at least 30 years. With the vast expansion of technology, it is possible to create and gain full access to the Metaverse.
Increasing internet speeds globally, creating decentralized and secure platforms for building applications, and creating virtual world devices are among the reasons for the development of Metaverse development.
Metaverse token list on binance, Coinbase, kucoin and wazirx
The metaverse is The virtual world beyond the physical world that people connect to, using different hardware and software. With an independent identity, they can do various activities such as participating in a concert, buying land in Metaverse and using it for multiple activities, participating in a competition and holding a business meeting.
It can be said that the gaming industry is one of the first industries that has benefited from various technologies used in Metaverse. We already have games that are part of this virtual world and have used virtual reality sets like augmented reality and "blockchain" technologies to create their methods.
In the future, however, these games will become more realistic and face more improvements than current games in terms of social and interactive compatibility.
How to play Metaverse games and earn
Playing games is one of the most exciting ways to make money in Metaverse. Earning money in different ways through the game is possible. You may be given digital currency for playing games and defeating opponents.
You may also own an asset or NFT in the game. Sometimes these tokens have much value, and you can make money by selling them. Some blockchains use the game as a tool to develop and promote their currency.
For example, some players are rewarded with network currency on the well-known "Axie Infinity" platform. This way, the platform users become more, and the network token grows. In addition to cryptocurrency, players can be rewarded in other ways. The NFT, for example, is a very convenient method that gives people access to unique tokens.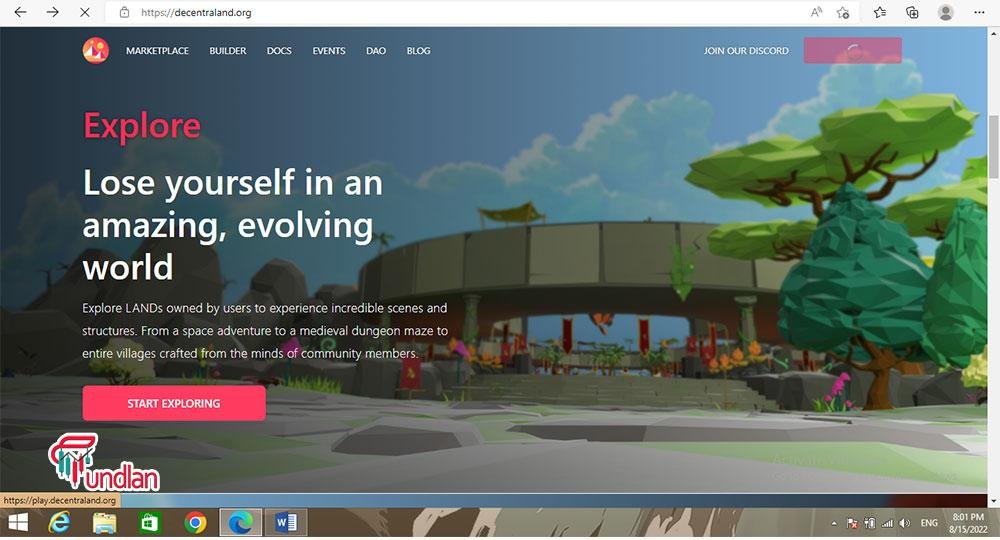 In the past, you may have seen that selling famous game accounts was a way to profit. This approach is still prevalent and is a way to make money. The same is true in The Metaverse, but there is a slight difference.
In this way, users can produce NFT or expand the land. Then, with the growth of the asset and its sale, a suitable income can be reached. Now let's talk about how to play Metaverse.
How to play metaverse on pc
first, let's see how you can enter any Metaverse event you want
1-search https://decentraland.org
2-choose a possibility that you wish to participate
3-click get started
4-you can either sign in with a wallet or join as a guest
5-after that, you can design your character
6-enter your name
done! You are now in Metaverse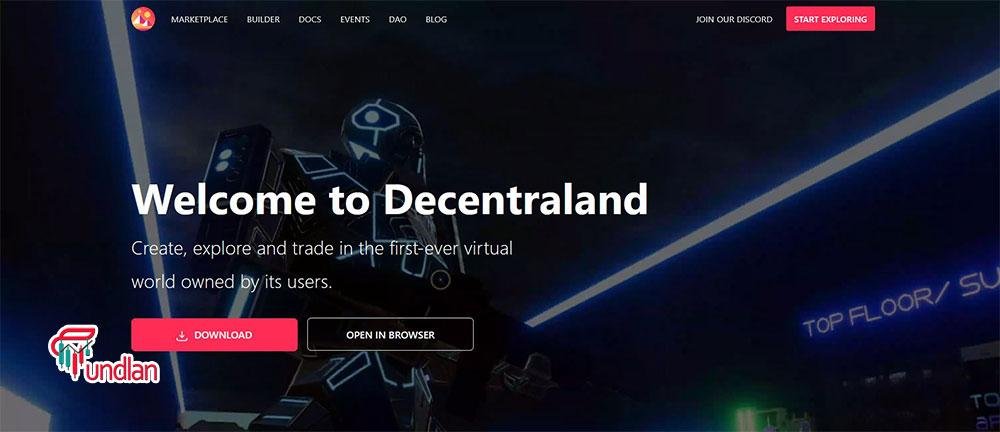 how to play the best metaverse games on pc?
Here we are going to talk about horizon worlds. In this game, users can gather around and have interactions.
2-After installing the app, sign in
3-quit the setup because you don't need a VR headset for playing.
4-Search for horizon world and install it
5-Now close the app and navigate to c:/program files/software/facebook-VR-facebook-horizon/horizon.exe
6-start the app and enjoy the horizon world.
Best metaverse real estate investing stock | how to buy
how to play metaverse on PS5
there are not many Metaverse games on PS5 yet, but companies are trying to launch their projects on PS5 like other platforms such as android and IOS phones. One of the most famous Metaverse games on PS5 is Rec Room.
This game is free to play, and it has lots of features. You can hang out with your friends in the Rec Room world and play games. The environment of this game is like a social gathering, but it's happening in the Metaverse.
So, how to play metaverse on PS5?
Note that you will need a VR headset for playing Metaverse games on PS5.
1-go to your PlayStation store and download the Rec Room game
2-after installing, create an avatar
3-choose a username and a password
4-now you are ready to go and have fun in the game
how to play metaverse on oculus
To play Metaverse games on oculus, you will need two things. An oculus headset and a Metaverse game. Games like Horizon world, REC Room, AltspaceVR, and VRchat are available on Oculus. Go to any of these game websites you want and download its app for the Oculus platform.
After that, put on your headset and power it on. Open the list of your installed apps and select the one you just installed using your VR controller, Launch the game and enjoy.
How to play metaverse on mobile
there are many Metaverse mobile games, but the most famous ones are Roblox, Sandbox, Decentraland, and Axie Infinity.
For this article, we will talk about Axie Infinity, a play-to-earn system. In this game, there are creatures called Axies that you need to raise and use in a battle against other players to earn the AXS token. You can use this token to buy these creatures and earn real profit. Now let's see how to play Metaverse on your mobile phone.
1-head over to https://wallet.roninchain.com/ and create a Ronin wallet
2-search https://marketplace.axieinfinity.com/ and make an account
3-send Ethereum to Ronin wallet
4-head over to https://marketplace.axieinfinity.com/ and buy at least 3 Axies
5-go to https://axieinfinity.com/?download=true&_kx and download the app for your mobile OS
6-after downloading, enter your Axie Infinity account information.
7-click install
Now you are ready to play the game. You can earn money by using your Axies in a battle or breeding them.
Conclusion
In this article, we talked about how to play Metaverse. The next generation of the internet is based on individual and virtual group activities. Metaverse uses a set of technologies that allow creation of a virtual world similar to the real world using different hardware and software.
Unity and Roblox are popular platforms, allowing millions of game makers to create and deliver games. And they're likely to play an essential role in this area.
Meta description play Metaverse? This article will discuss how you can enjoy the Metaverse games on pc, PS5, oculus, and your mobile phone.