Transfer USDT from Ethereum mainnet to other networks needs using the cross-chain bridge. This method enables transferring assets between various blockchains. Cross-chain bridges are an essential part of NFTs and cryptocurrency swapping.
LTC to USDT convert | Binance and KuCoin
How to transfer usdt from Ethereum mainnet to binance smart chain
To transfer usdt from the Ethereum mainnet to the binance smart chain (Bep20 wallet address), you will need to bridge assets. Follow these steps and set up your cross-chain bridge:
1- Log in to your wallet and choose the Ethereum mainnet as your network, then on the browser section search cbridge.net.
In this section, we have chosen cbridge as the bridge network, but there are other bridges as well, which we will talk about in other sections of this article.
2- Click the connect wallet button on the website.
3- After connecting your wallet, choose Ethereum mainnet on the send section and choose binance smart chain on the receive section.
4- Enter the USDT amount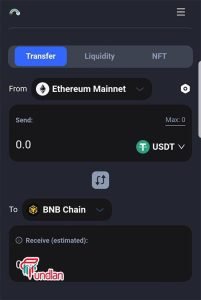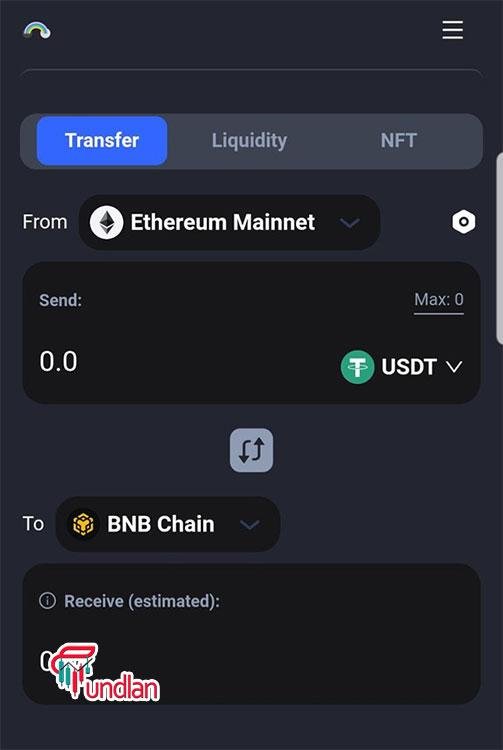 5- Go to your binance profile and copy the USDT address and paste it on the wallet address section
6- Click on transfer
7- Click confirm
Transfer from Ethereum mainnet to binance smart chain Metamask
There are many bridge websites to choose from on the internet, but here, we have chosen anyswap and gathered a step-by-step guide for you to learn how to use it.
1- Open your Metamask app and on the browser section type any swap/bridges
2- Go to binance and copy the wallet's address
3- Connect your Metamask wallet to anyswap. Keep in mind that you need to choose the Ethereum mainnet for this transaction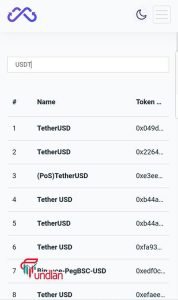 4- Select your desired token
5- In the first box select the Ethereum mainnet and in the second box choose the Binance smart chain
6- Enter the amount of token
7- Paste your binance address
8- Click on the swap
Best stablecoin staking platform 2022|the highest yields
How to send ETH from binance smart chain network to Ethereum mainnet in Metamask
This part is about bridge connection using the chainswap bridge. Chainswap is the third bridge on our tutorial.
1- Go to https://exchange.chainswap.com/ and connect your wallet
2- The "from" network section must binance smart chain.
3- Select asset and enter the amount
4- Select destination: Ethereum network.
5- Choose your desired token.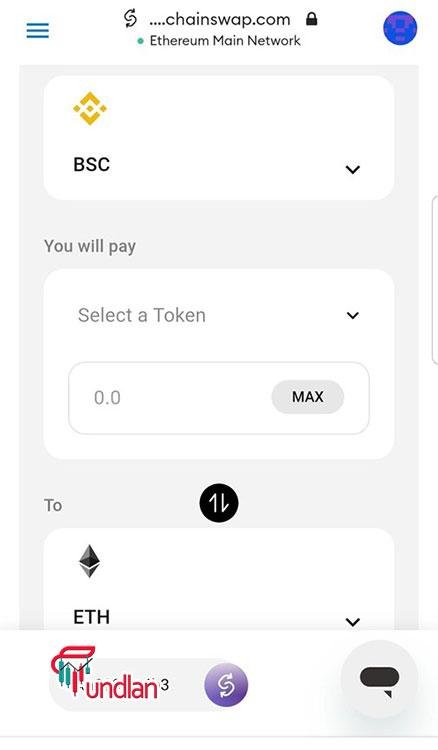 6- Click swap
7- Confirm
8- Once transaction confirmed, click withdraw on ETH network
9- Click on withdraw
Conclusion
Learning how to transfer usdt from Ethereum mainnet to other networks is the solution for traders who want to spend, swap, or invest their assets on other blockchains.
Connect your wallet to a trusted cross-chain bridge website and transfer your tokens from the Ethereum network to other networks. Keep in mind that some of these bridges may cost more fees than others.