What is the best Defi wallet to earn interest? This question has been the main issue addressed in this article. To answer this question, we have first to define the Defi wallets. A "wallet" in the realm of cryptocurrencies is only a location where you may save your tokens.
There are many various sorts of wallets, but one of the most well-liked is a combination known as a Defi wallet. Decentralized Finance (Defi) tokens can only be stored in Defi wallets.
Defi wallets are straightforward and have several advantages over other wallets. The Defi network provides services and products, including lending and borrowing platforms, stablecoins, and tokenized BTC. Here, we will examine the best Defi wallets to earn interest in more detail.
best-decentralized crypto wallet app 2022 (most reliable)
What is the best DeFi wallet to earn interest?
The fact that you may earn interest on your digital token holdings, just as you would in a bank account, is a fact that many investors who are new to the cryptocurrency industry are unaware of.
Contrary to a typical bank account, you will have access to far more appealing yields. APY, a commonly used acronym for annual percentage yield, is the rate earned on an investment in a year, considering the effects of compounding interest.
The best Defi wallets to earn interest are as follows:
Metamask
Metamask is a cryptocurrency wallet currently available for Android and iOS, along with a web extension for Chrome and Firefox browsers. Metamask wallet can also be used as a Defi wallet due to its features, because it provides its users with easy access to connect to the Defi world.
Crypto.com
Crypto.com is the next option on our list of the top cryptocurrency interest wallets. This wallet provides many services, including free cryptocurrency exchanges where you may purchase cryptocurrencies, an NFT marketplace, etc.
Crypto.com offers interests of up to 14.5% annually. However, this tempting APY is subject to the length of your investment and staking CRO tokens, which are exclusive to the Crypto.com website.
Trust Wallet
With support for over 1 million distinct cryptocurrencies across blockchains and mobile device management, Trust Wallet is a versatile noncustodial cryptocurrency wallet. Users of Trust Wallet may purchase bitcoin using the app, send and receive money, and buy and sell NFTs. You can earn up to 11% APR since Trust Wallet does not take a cut of your earnings.
Best crypto wallet for staking 2022 | apps and mobile wallet
Crypto Defi wallet review
Customers may maintain financial independence by using a Defi wallet instead of relying on a third party. You have total control over your money and are free to do whatever you want with it.
The idea of being the sole owner of your currency is now revolutionary when you believe your bank has complete control over your money.
Nevertheless, DeFi users are not required to provide any necessary information or to validate their identities. DeFi wallets are popular because their privacy ensures that user's personal information is never exposed.
The first area of contention in any discussion about decentralized financial wallets is the breakdown of the tools. But you must know what you are searching for before looking for tools. Wallets are required to interact with the DeFi ecosystem since they provide valuable use cases and security.
While protecting your non-custodial DeFi assets is crucial, you must also provide a user-friendly interface. With DeFi wallets, you can keep your valuables secure even when they cannot connect to the internet. Additionally, you will need web-based wallets that will make it simple to access DeFi protocols and allow you to trade cryptocurrencies flexibly.
The best crypto wallet that pays interest
Some of the cryptocurrency wallets that let you earn interest on your coins and tokens are listed as follows:
Atomic wallet
Atomic Wallet, a cryptocurrency wallet, supports more than 500 tokens and the most popular blockchains. It was started by Konstantin Gladych in 2017 and had offices in Tallinn, Estonia. There are versions for both mobile and desktop. Customers who stake their coins in this wallet can earn up to 16% APY.
Exodus wallet
A multi-asset desktop wallet called Exodus Wallet is also a mobile wallet. More than 100 currencies, including EOS, DAI, TRX, BTC, and others, are supported by it. When users stake their coins on the wallet, they can earn interest.
Nexo
Nexo offers its clients high-interest rates on cryptocurrencies, stablecoins, and conventional currencies, including the US dollar, euro, and pound. Cryptocurrency or stable coin storage on Nexo will return interest at 8% to 12% on those coins. Nexo offers 12% interest on common currencies like the US dollar, and the euro, far higher than a traditional bank would provide.
Binance
Depending on the investment period selected, Binance gives its clients a few various options to earn interest. In addition to high-stakes DeFi staking, which provides the highest return rate at between 7% and 12.49% depending on the currency, Binance also offers fixed and variable periods. Binance users may earn anywhere from 1.20% APY on bitcoin and 6.50% for 1 inch (1INCH) for the most secure, flexible term choice.
How many crypto wallets are there in the world, 2022
Best DeFi wallets 2022
Decentralized finance (DeFi) allows market participants to execute services without a centralized intermediary, which has swept the cryptocurrency industry in recent years. Within this expanding industry, DeFi wallets are a crucial device that enables investors to store their assets safely and with easy access.
This section covers the best DeFi wallets available, emphasizing what they are.
DeFi Swap
DeFi Swap is our top selection for the best DeFi wallet in 2022. Without a centralized intermediary, users may trade tokens and passively generate interest payments via DeFi Swap, a decentralized exchange (DEX). The exchange does this with a convenient browser-based interface without needing any KYC verifications.
Crypto.com DeFi Wallet
Although DeFi Swap is our top choice, the Crypto.com DeFi wallet is a fantastic alternative. As the name suggests, Crypto.com, one of the most significant cryptocurrency exchanges in terms of costs and asset variety, offers this wallet. The non-custodial Crypto.com DeFi wallet may be downloaded free from Google Play or App Store.
Trust Wallet
Trust Wallet is one of the top cryptocurrency wallets available on the DeFi market. Over 25 million individuals use the mobile-based wallet Trust Wallet, which boasts compatibility with over 1 million cryptocurrency holdings. Trust Wallet is one of the greatest DeFi wallets for asset selection since it supports 53 different blockchains.
MetaMask
MetaMask is a fantastic DeFi wallet to take into account for iOS and Android. Regular bitcoin buyers are likely already familiar with MetaMask, which claims to have over 30 million monthly active users (MAU). The wallet may be downloaded as a mobile app or a browser extension, fully supporting the Ethereum network.
Coinbase Wallet
The Coinbase Wallet is another wallet that provides features comparable to those of DeFi Swap and the CRO DeFi Wallet. The Coinbase Wallet is the best option for beginners in the market because of its extraordinarily user-friendly layout and lack of complicated terminology or features. This wallet may support more than 100,000 tokens, and it can also store NFTs.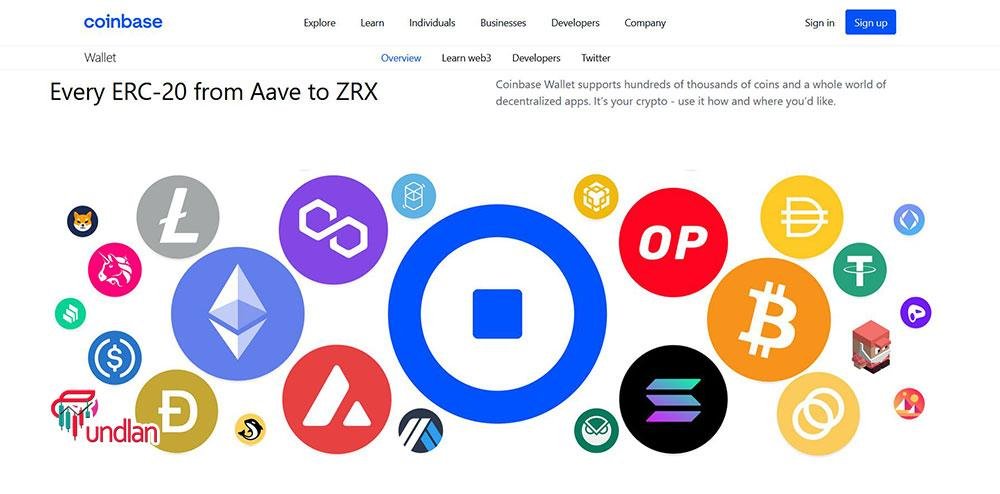 Is crypto DeFi wallet safe?
You may store your coins safely and have access to them anytime you need them with a DeFi wallet. Thanks to its security aspects, it is a secure option for keeping your digital cash. Since it employs encryption technology to safeguard your funds, a DeFi wallet is secure.
It cannot be compromised or taken due to its encryption and storage on the blockchain.
To always have access to your money regardless of what occurs, it also enables you to back up your data. You should always use proper security practices to safeguard your account, such as two-factor authentication and choosing strong passwords. It is crucial to utilize a crypto DeFi wallet that encrypts your private data on your actual device—whether a desktop or a mobile one—so that only you can access it.
Best avax wallet address list in 2022
Conclusion
One of the most crucial investment decisions you will make as a cryptocurrency investor is selecting which DeFi wallet you want to use to store your cryptocurrencies and to utilize for trading options, yield, and stake farming.
The closest thing you have to contain for your bank is a DeFi wallet. With DeFi wallets, consumers can access freedom, transparency, and control over their resources. Users are finding it more and more challenging to choose the DeFi wallet that best suits them as a rising number of them are on the market. Investors in cryptocurrencies must thus thoroughly consider all of their choices before making a decision.