Crypto wallets that accept PayPal are becoming increasingly popular among the cryptocurrency community. With the convenience and security that PayPal provides, along with the popularity and flexibility of crypto wallets, it has never been easier to buy or sell cryptocurrency.
In this article, we will explore the different crypto wallets that accept PayPal and how they have become a popular choice for people looking to invest in cryptocurrency. Before discussing the crypto wallets that accept PayPal, let's answer two common questions you might have.
How to transfer bitcoin from PayPal to wallet?
Does PayPal have Crypto Wallet?
Sure! PayPal does offer a crypto wallet where users can buy, sell, and hold cryptocurrencies such as Bitcoin, Ethereum, Litecoin, and Bitcoin Cash within their PayPal account. This move by PayPal in October 2020 has been seen as a significant step towards the mainstream adoption of cryptocurrencies, as PayPal has over 300 million active users worldwide.
You can easily use your papal wallet to trade cryptocurrencies.
Users can buy and sell these cryptocurrencies directly from their PayPal account using the funds in their balance or linked bank account. The transactions are settled in fiat currency, meaning that the user does not actually own the underlying cryptocurrency. However, users can hold the cryptocurrencies within their PayPal account and use them to make purchases from merchants that accept cryptocurrencies.
The best crypto wallet for staking
Can You Use PayPal as a Crypto Wallet?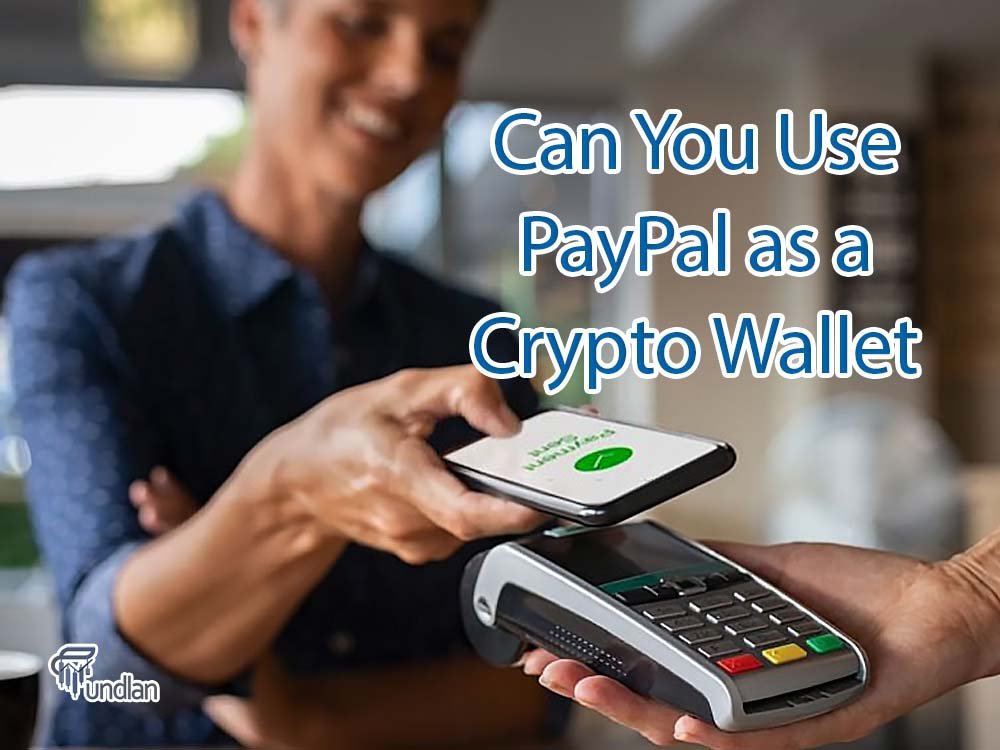 Yes, PayPal allows users to buy, hold, and sell select cryptocurrencies through their platform, including Bitcoin, Ethereum, Bitcoin Cash, and Litecoin. However, it is essential to note that PayPal does not allow users to transfer their cryptocurrency holdings to other wallets or accounts outside the PayPal platform. This means that PayPal is not a traditional crypto wallet but rather a platform for buying, selling, and holding select cryptocurrencies.
Additionally, PayPal charges fees for buying and selling cryptocurrencies, and users are not able to withdraw their cryptocurrencies to their own wallets or send them to other PayPal users. Overall, while PayPal provides a convenient option for purchasing and holding cryptos, it may not be the best choice for those who are looking for more control over their cryptocurrency holdings or who want to use their coins for other purposes beyond the PayPal platform.
Crypto Wallets That Use PayPal
We are going to list the most popular crypto wallets that accept PayPal and provide a short description of each to help you decide which one is best suited for you.
How to Buy Bitcoin on PayPal with PayPal Balance
Binance
Binance is a global cryptocurrency exchange that is known for its extensive range of trading pairs, low fees, and straightforward platform. Founded in 2017, Binance has quickly become one of the most popular cryptocurrency exchanges in the world, offering users the ability to trade in over 500 different cryptocurrencies, and, of course, it is one of the crypto wallets that accept PayPal.
The platform is also known for its high liquidity, which helps to ensure that users are always able to buy and sell the cryptocurrencies they want at the best possible prices.
Perhaps the main key feature of Binance is its low fees. The platform charges some of the lowest trading fees in the industry, with fees starting at just 0.1%. Additionally, Binance offers a discount on trading fees for users who hold its native cryptocurrency, Binance Coin (BNB).
This can be particularly helpful for frequent traders, as it can help to reduce the cost of trading over time. Binance also offers a number of other features, including margin trading and staking, which can be used to further enhance investment returns.
How to short crypto on Binance
Coinbase
One of the best crypto wallets that accept PayPal is Coinbase. Coinbase is a US-based crypto exchange that was founded in 2012. Coinbase allows users to buy, sell, and store a variety of cryptocurrencies, including Bitcoin, Ethereum, and more. Coinbase is known for its user-friendly interface and its ability to accept payments from a variety of sources, including PayPal.
By using Coinbase, you have access to a variety of features; whether you use PayPal to transfer money or other ways.
Coinbase offers a variety of features that make it an attractive choice for those looking to invest in cryptocurrency. For example, it provides a Coinbase Wallet, a mobile app that allows users to store their cryptocurrency in a secure environment. The app also provides a number of other features, such as the ability to send and receive cryptocurrency, as well as the ability to view transaction history.
Metaverse token list on coinbase
eToro
eToro is one of the popular crypto wallets that accepts PayPal, offering a range of digital currencies, including Bitcoin, Ethereum, and Ripple. The platform has a simple and user-friendly interface that makes it easy for beginners to invest in cryptocurrency.
One of the unique features of eToro is its social trading platform, which allows users to follow and copy the trades of successful investors. This makes eToro a popular choice for those looking to learn from experienced traders.
In addition to social trading, eToro also offers a range of other features. One of the most notable is the virtual trading account, which allows users to practice trading without risking any real money. This can be a useful tool for beginner investors who are just starting out in the world of cryptocurrency. eToro also offers an advanced trading platform for more experienced users, making it a good option for investors of all levels.
BitPanda
BitPanda is another good crypto wallet that accepts PayPal, offering a range of digital currencies, including Bitcoin, Ethereum, and XRP. BitPanda is recognized for its intuitive user interface, providing a hassle-free way for novice investors to venture into the cryptocurrency market. Besides its wallet service, BitPanda offers a variety of other tools, such as an advanced trading platform, a debit card, and a savings plan, providing a versatile platform suitable for diverse investment approaches.
One of the key features of BitPanda is its security. The platform uses state-of-the-art security measures, such as two-factor authentication and cold storage, to protect users' funds. BitPanda is also fully regulated and licensed by the Austrian Financial Market Authority (FMA), which provides an additional layer of security and peace of mind for users. Additionally, BitPanda has a strong reputation in the cryptocurrency community, making it a trusted and reliable option for investors.
Paxful
Paxful is a leading peer-to-peer cryptocurrency marketplace, allowing users to buy and sell Bitcoin and other cryptocurrencies using various payment methods. The platform is one of the crypto wallets that accept PayPal and is known for its accessibility, as it is available in over 100 countries and supports a wide range of payment options, making it easy for users to buy and sell cryptocurrencies no matter where they are in the world.
Additionally, Paxful has a user-friendly interface and a strong focus on customer support, which helps to make the buying and selling process as easy and hassle-free as possible.
One of the unique features of Paxful is its escrow service. When a user buys Bitcoin or another cryptocurrency on the platform, the seller's funds are held in escrow until the transaction is complete. This helps to protect both the buyer and the seller, as it ensures that the funds are available, and the transaction is completed as agreed upon.
Additionally, Paxful offers a dispute resolution process, which can be used if there is a disagreement between the buyer and seller. This provides an extra layer of security and helps to ensure that all transactions are completed smoothly and fairly.
Conclusion
In conclusion, the ability to buy cryptocurrencies using PayPal is becoming an increasingly popular feature for crypto wallets. Given its wide usage and well-established reputation, PayPal presents a convenient choice for those wishing to invest in cryptocurrencies. Nowadays, there are a number of crypto wallets that accept PayPal, including Binance, eToro, BitPanda, and more.
Before investing, carefully what is the best crypto broker for beginners and assess the fees and features of each PayPal-supported crypto wallet to determine the best fit for your strategy. Keep in mind that cryptocurrencies are volatile and come with risks, and it's best to do your own research and consult with a financial advisor. Nonetheless, using a PayPal-supported crypto wallet can offer a convenient and accessible way to enter the world of cryptocurrency investment with proper research and planning.