Learn how to Short crypto on Binance, Coinbase, and Robinhood with this tutorial. The concept of short and long is one of the most repeated terms in the world of cryptocurrency trading. When you enter the world of cryptocurrencies, you will quickly realize that in addition to the usual cryptocurrency trading, exchanges, and trading platforms have developed many methods to make more profit.
Long and short positions are among the most popular of these methods. So, we suggest that if you want to earn more profit, you should definitely consider using these deals. In the following article, we will learn about how to short crypto on Binance, Coinbase, and Robinhood.
Percentage of population investing in cryptocurrency
What is Short crypto meaning?
Short crypto means opening a sell trade at a high price and waiting for the price to drop to make a profit. Short deals are sometimes complicated for many new traders to understand, because in the real world, in order to sell anything, it is necessary to have bought it first.
But in financial markets, by using the short trading tool, we can sell assets that we do not own. The difference between short and long trading is that short trading is selling a lender's asset in the hope that the price will drop to return the lender's money and take his/her own profit. But long trade is vice versa.
How does crypto percentage work
How to short crypto?
In order to short crypto, you can use either of these three options:
Margin trading
In the margin trading method, funds are provided by a third party, such as an exchange. Compared to regular trading, margin trading allows traders to access high leverages. Margin trading helps traders to make more profits in their successful trades. This ability which improves trading results makes margin trading particularly popular in low-volatility markets. However, margin trading is also used in the cryptocurrency markets.
Is sending crypto to another wallet taxable?
Future market
In the futures trading system, you have access to many possibilities, such as opening long and short positions, as well as margin trading. By using the margin system, you can trade more than the amount of capital you have. Apart from trading with tether, you are also provided with the possibility of currency-based trading and options trading in future transactions.
One of the advantages of using this system is its powerful and accurate features, which allow users to have the maximum access to trade tools.
Using UP and DOWN tokens
Another method you can use to short crypto is using Binance DOWN tokens. DOWN tokens are leveraged tokens that Binance has prepared for users' SPOT wallets. These tokens are easy to use and traders can easily transact with them.
Here, we are going to use BTC UP and BTC DOWN as an example to show you how UP and DOWN tokens work. For example, if you think Bitcoin is in an upward trend, instead of buying Bitcoin itself, you can buy BTC UP. In this way, your profit can be more than BTC USDT.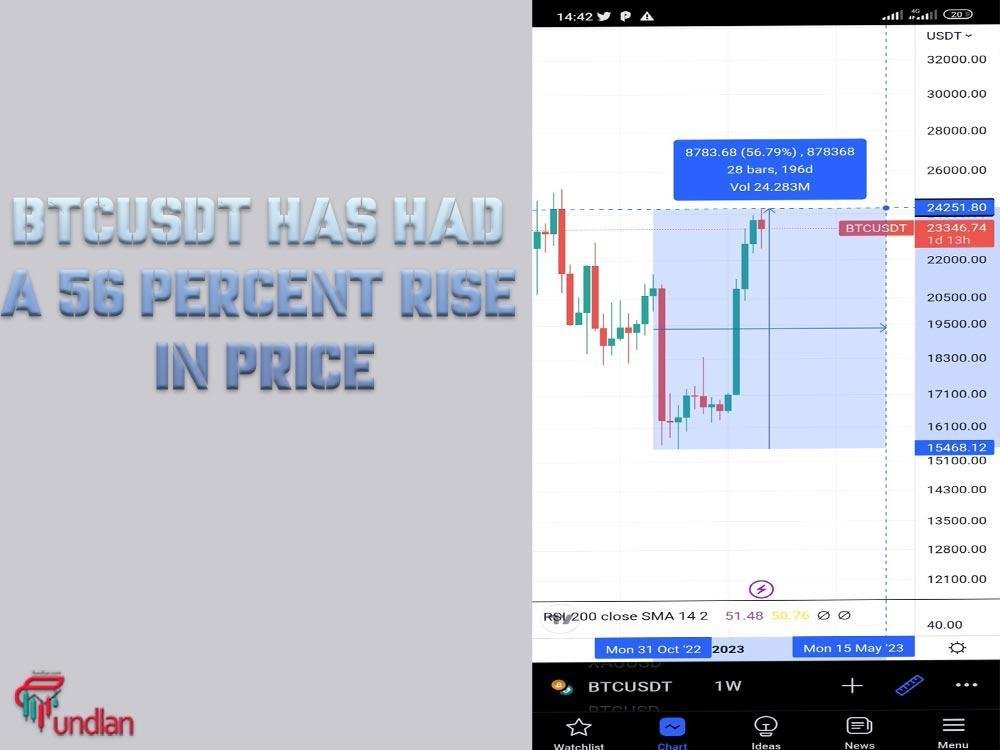 Now, these ratios are between 1.5-3 and can be changed according to conditions and factors. If Bitcoin rises by 1%, you can earn up to 3% with leveraged bitcoin tokens. In the following picture you can see that BTC USDT has had a 56 percent rise in price, but, BTC UP USDT has had a 100 percent rise in price. That means the leveraged token has doubled in price.
But, here, the price of BTC USDT has dropped by 77 percent and the BTC DOWN USDT has dropped by 800 percent, which is about 10 times more. By looking at BTC UP and BTC DOWN, we can interpret that the leverage is not always fixed and can change.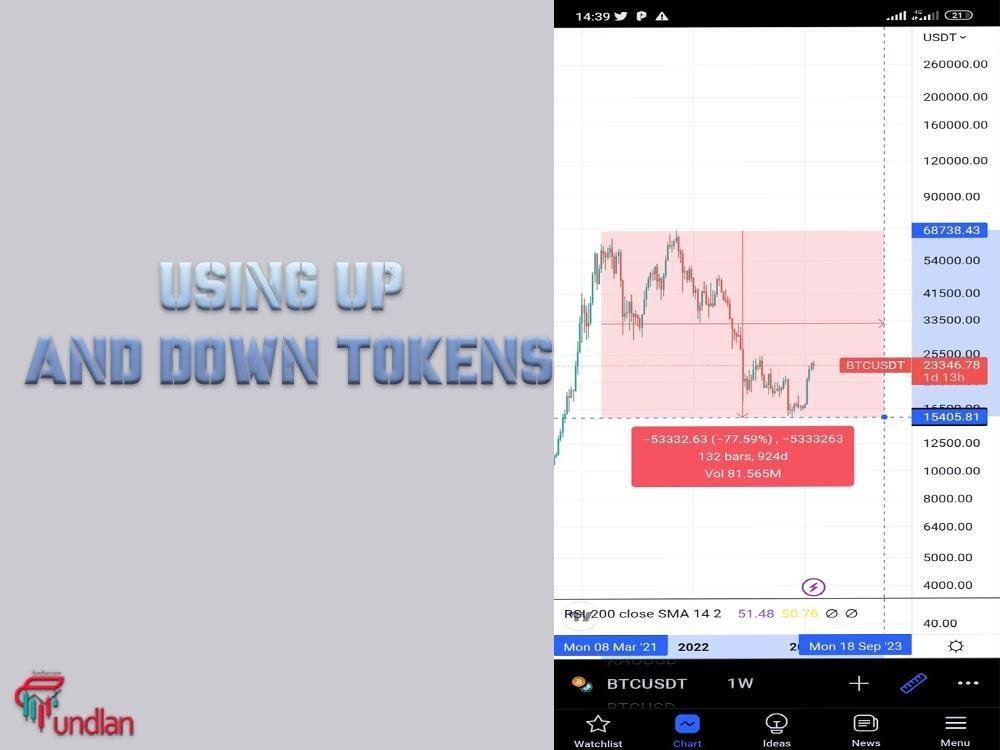 These features are provided for cryptocurrencies such as Bitcoin, Ethereum, Ripple, and about 20 other currencies. Using these tokens for short-term and few-hour trading may help, but for professional traders, using the system of the future will provide much more professional and accurate options.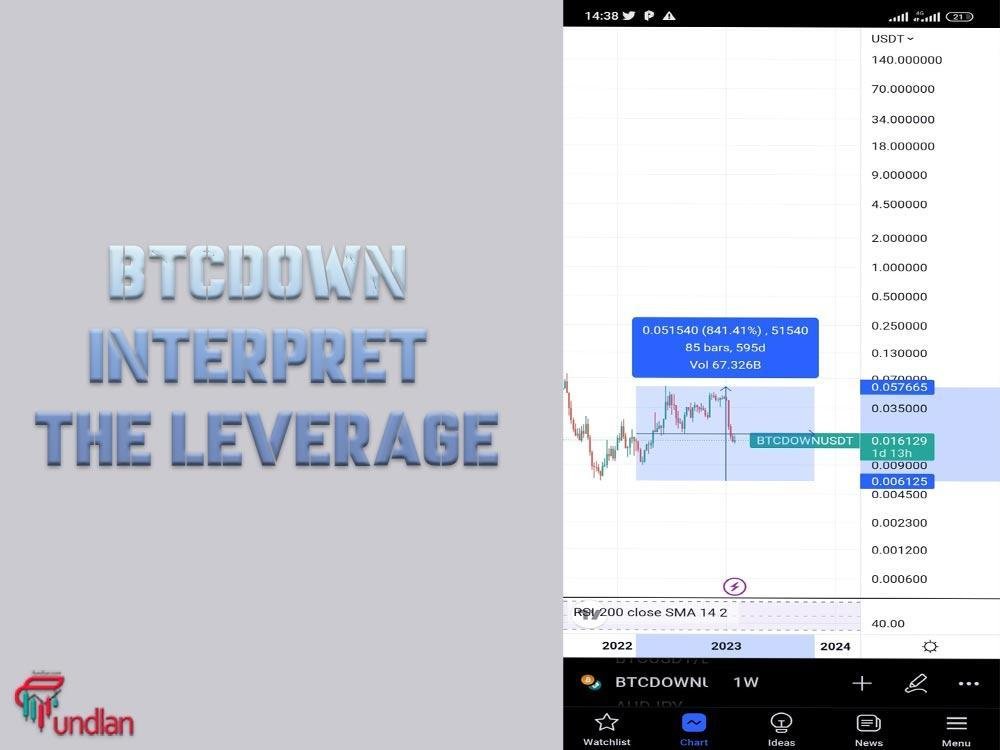 How to short crypto on Binance?
Binance has provided future and margin trading features for opening long and short positions on crypto. The following tutorial will use the Binance margin trading system to show you how to short crypto on Binance(Bep20 address).
1. log into your Binance account.
2. select margin account.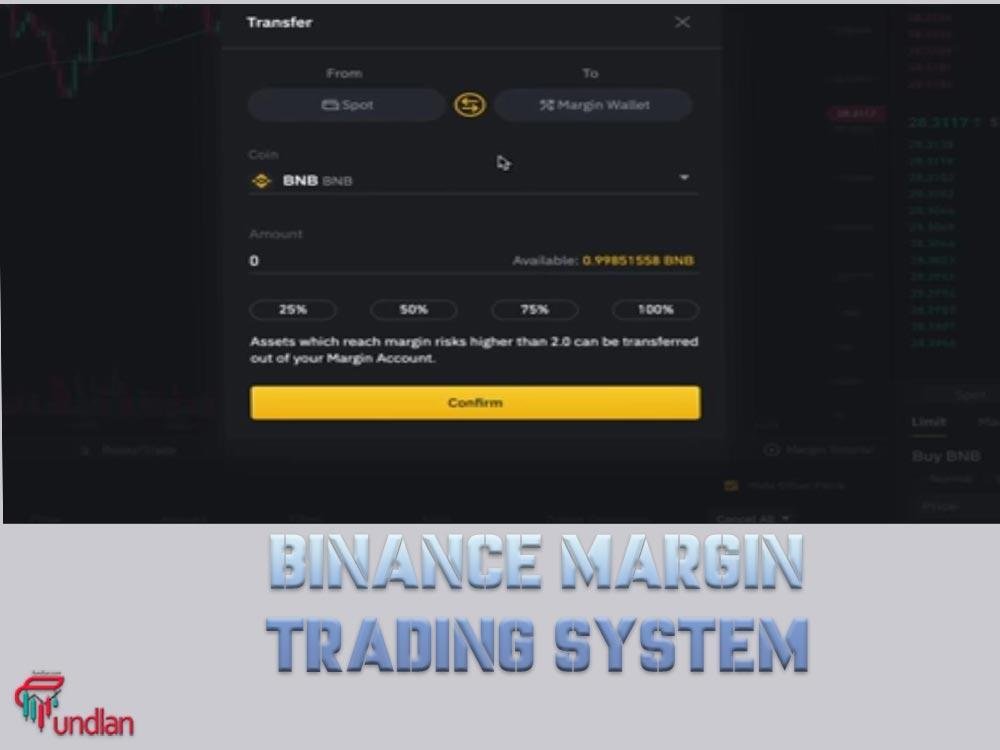 3. transfer your USDT to your margin wallet.
4. search for a cryptocurrency. Click on trade and choose a crypto pair.
5. click on "sell your chosen pair based on USDT".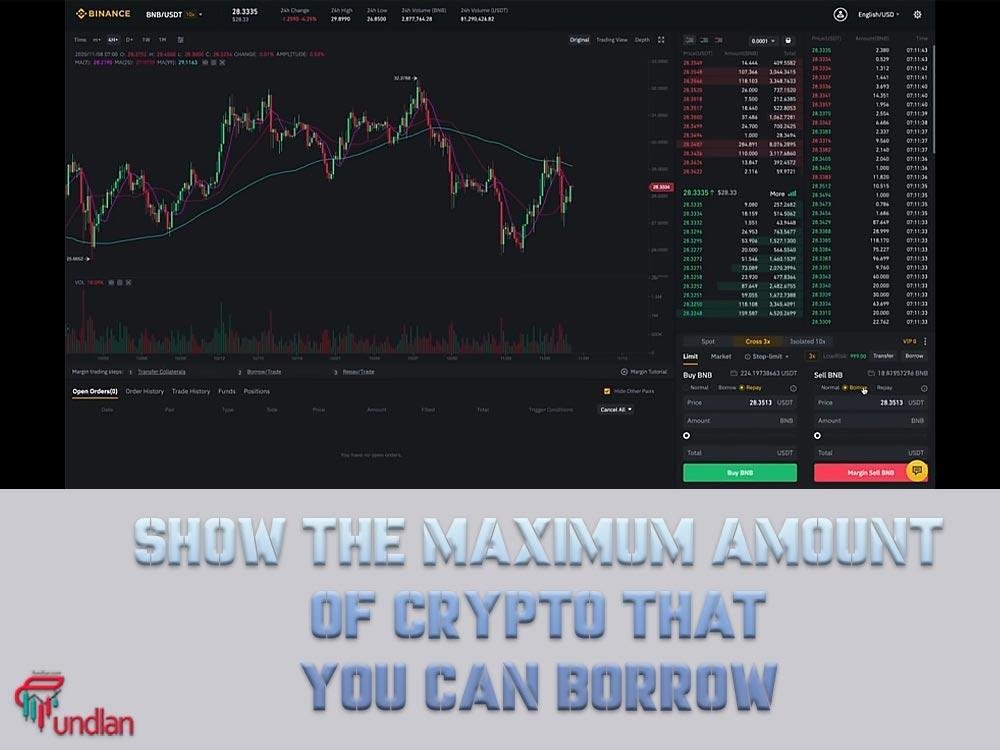 6. click on the "borrow" button. It will show the maximum amount of crypto that you can borrow.
7. open a short trade. Specify the amount of crypto that you plan to short. You can click on the "Margin Sell" button. In our next tutorial, we are going to short crypto on Coinbase.
Metaverse token list on Coinbase
Short crypto on Coinbase
You can short crypto on Coinbase by using future and margin trading. Here we are going to explain the future trading system.
1. Log into your Coinbase Pro account and navigate to the trading page.
2. Choose the cryptocurrency which you wish to short.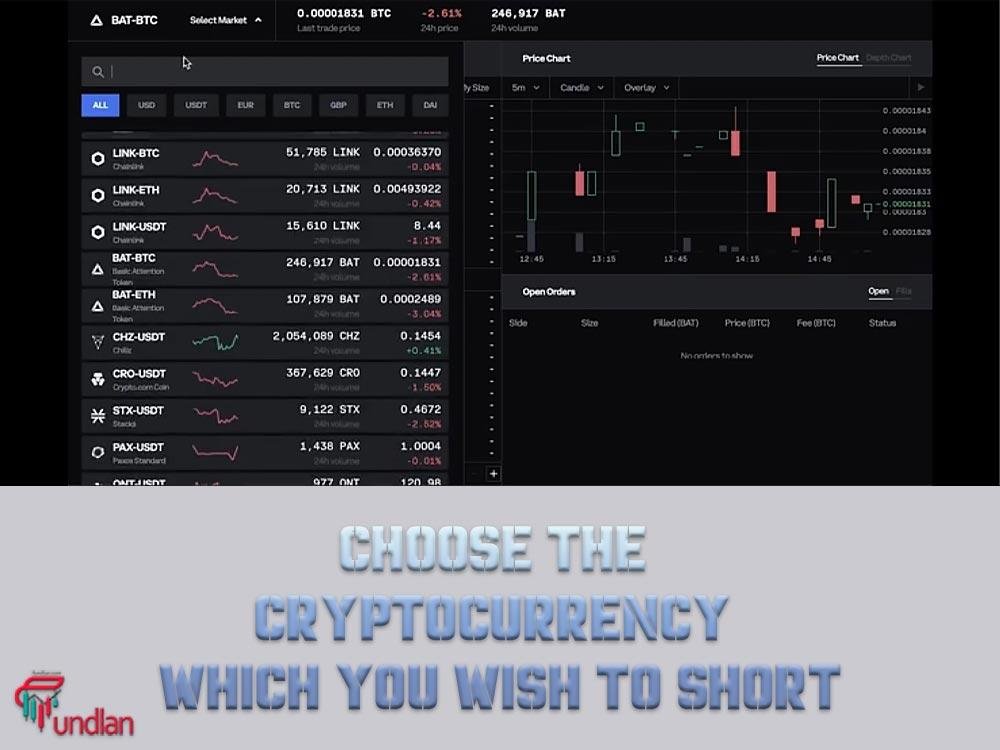 3. Place a sell order for the amount of crypto you wish to short. You can choose from a variety of order types, including limit and market orders. A market order is buying or selling an asset from the first seller or buyer in the market, but, a limit order is to put a buy or sell order at a desired price.
4. Wait for the order to be filled.
Short crypto on Robinhood
In this tutorial, we are going to use the margin tool to short crypto, but Robinhood provides a future system to trade stocks and crypto too.
1. Open a margin account.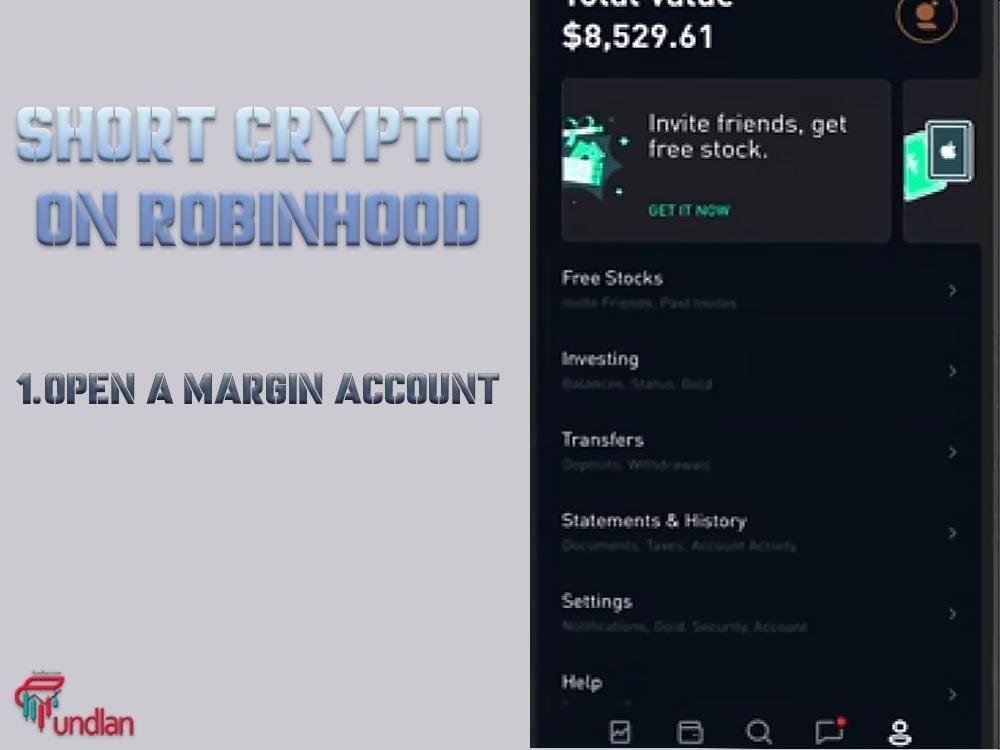 2. Choose a crypto to open a short position on.
3. Put a stop limit on your order.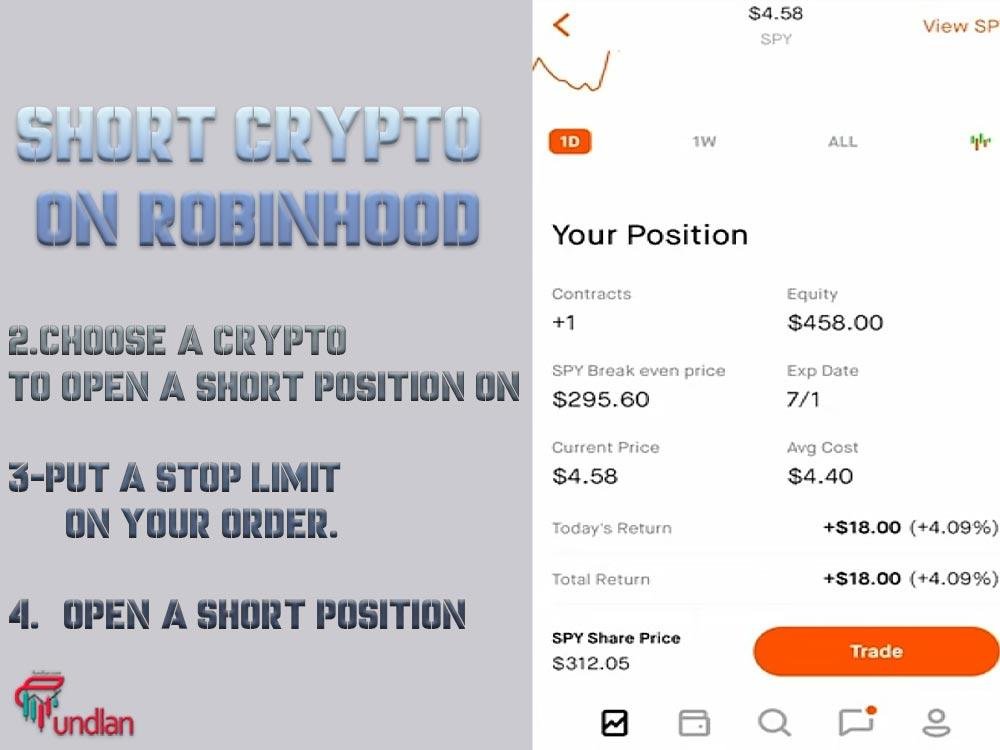 4. Open a short position.
Best exchange to short crypto
Many traders consider Bybit exchange to be the best exchange to short crypto. Bybit is founded in the British Virgin Islands. The purpose of ByBit development is to create a modern platform for futures and margin trading.
We consider Baybit to be the best futures exchange for several reasons. Although there are 46 pairs of futures in Baybit, it has a very professional trading view for futures trading. Bybit offers up to 100x trading leverage and high transaction speed. Finally, Bybit's fees are fixed and very reasonable, for derivative transactions. The maker's fee is -0.025 percent and the taker's fee is only 0.075 percent.
Conclusion
Long and short positions are the basic elements of trading in financial markets such as cryptocurrency, and knowing when to short crypto is the most important thing. In addition, some exchanges, like Binance and Coinbase, have provided the opportunity to use long and short trades by providing margin and futures trading capabilities.
However, beware of losing your assets when using high leverages. Needless to say, before opening a short position, you should first analyze the market and then make a decision. In addition to technical analysis, daily traders should also pay attention to the fundamental analysis of the cryptocurrency.