Which blockchain has the most users, and what are the most used blockchain platforms? Blockchain is a digital ledger that records transactions across ecosystems. These records cannot be changed without affecting other blocks.
In this article, we will talk about which blockchain has the most users, the most used blockchain platforms, and the blockchain with the most developers. This information can help you learn more about this world-changing concept.
Dao blockchain AND Dao staking with particular ways
Most widely used blockchain
Bitcoin
Satoshi Nakamoto created the Bitcoin network in 2008 to decentralize money control at a time when the world's centralized institutions had failed to do so. The blockchain was launched in January 2009. With the advent of Bitcoin technology, blockchain found its first real application.
The answer to" which blockchain has the most users "is the Bitcoin blockchain. Bitcoin blockchain was created for cryptocurrency exchange purposes. This is the technology that most digital currencies, including Bitcoin, are built on.
But the Bitcoin blockchain is much more than a digital currency. Early developers quickly realized that this technology had much more potential. They designed the Bitcoin blockchain to store more information than just token movement data.
Bitcoin blockchain refers to data stored in blocks of information that are linked together in a permanent chain. Each block is a collection of Bitcoin transactions in a specific period of time. Stacks blocks are stacked on top of each other, and each new block relies on previous blocks.
As a result, a chain of blocks is formed, which creates a blockchain.
The Bitcoin blockchain is unique because it ensures that all transactions are accurate. Every transaction in the network is recorded in the blockchain, and nothing leaves the network. Once a transaction is recorded and stored in one of the blocks of information, it is time-stamped and the entire record is available to all network users, making it completely secure.
The Bitcoin blockchain is decentralized, meaning it is not stored on a central computer or controlled by a single company. The Bitcoin protocol allows records of transactions to be kept on multiple computers, known as "nodes".
Each blockchain user can be a node, but it takes a lot of processing power to be active. Nodes verify data and store it in blocks. This differs from traditional record-keeping methods that store data in a central location, such as a computer server.
Best Defi safe wallet to earn interest review 2022
Most used blockchain platforms
there is a difference between which blockchain has the most users and what are the most used blockchain platforms questions.
Blockchain technology, facilitates the process of recording transactions and tracking assets in a business network Blockchain platforms are emerging platforms and in some cases are almost indistinguishable from mainstream blockchain technology.
They are used for the general exchange of distributed value, which consists of a growing list of digitally signed and irrevocable transaction records shared by all network participants.
IBM
This system provides enterprise blockchain services. IBM's task is to develop private and authorized blockchains that are in contrast with public blockchains such as Ethereum and Bitcoin. IBM specifically uses an open-source blockchain protocol built by Linux collaborative sets as its blockchain base layer.
This blockchain allows network members to create, develop, control, and grow the network with the necessary security. The IBM platform enables people to provide an easy-to-manage interface for networks and channels in just a few clicks.
The platform facilitates inviting people and components to the network, creating the required channels, creating network-specific control and management policies, and performing several other operations.
IBM's blockchain platform is fully integrated to help accelerate the development, management, and construction of a multiple-network business. This blockchain provides a complete package of software, services, tools, and sample codes, so it's possible for people to create their own blockchain network faster and in multiple cloud environments.
With this, IBM Blockchain transactions are reliable and transparent. To learn more about this platform, go to IBM Blockchain – Enterprise Blockchain Solutions & Services | IBM
Ethereum
Ethereum Blockchain has introduced smart contracts. These smart contracts are of a self-management nature and are implemented by "Decentralized Programs" (dApps) on the Ethereum network. Ethereum smart contracts are self-implementing contracts that facilitate, approve, and execute transactions in the blockchain, and they are considered a key innovation in the Ethereum blockchain.
This blockchain is used for innovative uses in finance, web surfing, gameplay, advertising, identity management, and supply chain management. The Ethereum blockchain needs its main currency, Ether, for transactions, enabling developers to create new types of ether-based tokens and strengthen dApps through the use of smart contracts.

Which blockchain has the most user? Both the Bitcoin and Ethereum blockchains have been effective in the evolution of Defi finance. Bitcoin's blockchain strengths are embedded and improved in the Ethereum blockchain, so the speed and efficiency of the Ethereum blockchain are much better than Bitcoin's.
For example, each block of information in the Ethereum blockchain is verified and created every 10 to 20 seconds. This makes Ethereum, a blockchain network, much faster than Bitcoin. Unlike Bitcoin, there is no limit to the supply of ether on the market. Developers are working on a system to ensure that the ether maintains its value over time.
Stellar
Stellar blockchain is a peer-to-peer platform that is decentralized, and its native token is XLM. Decentralized blockchains have no decision-makers, and all the details of transactions on the blockchain are reserved in a public ledger and, as the name implies, are completely public and visible.
In this network, transactions are carried out through the Stellar Agreement Protocol, SCP, which takes about 3 to 5 seconds.
Verifying transactions is the responsibility of Stellar Core (also called server verification nodes). In fact, Stellar Core is software that nodes use to reach consensus and valid transactions on the network.
Some of the features of the stellar network that made it unique are as follows:
It has an open and decentralized database. The confirmation time for transactions is between 3 and 5 seconds
It Manages thousands of transactions per second and Uses stellar consensus protocol.
Which blockchain has the most developers
if you are asking which blockchain has the most users then the Bitcoin blockchain is your answer but, Bitcoin doesn't have the most developers among other blockchains. Among the major blockchains, Ethereum has the most developers, with an average of 2,300 developers.
Compared to the other top-ranked cryptocurrencies, the Ethereum developer community has grown significantly in the past year. As a result, the number of total developers is the best-performing among them.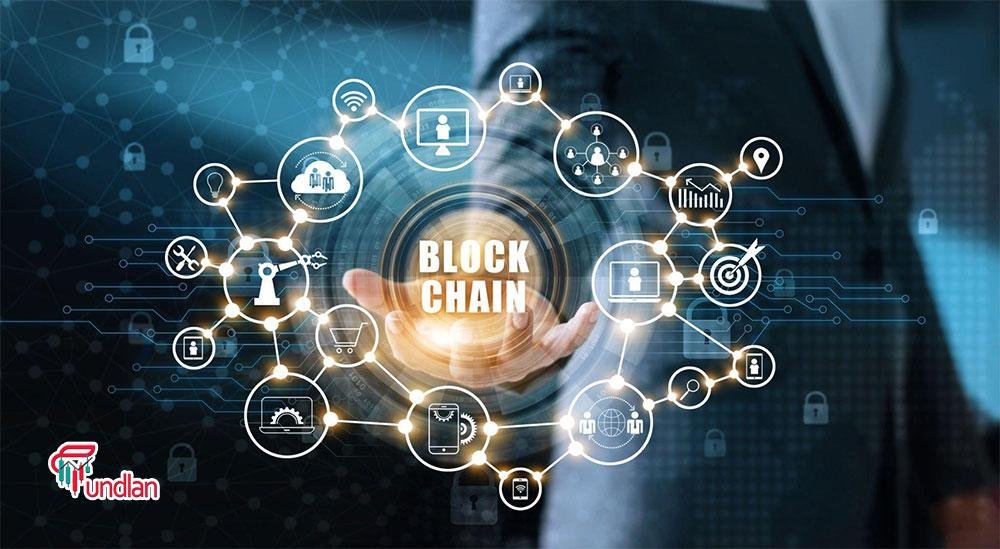 The Ethereum network is proving to be a stronghold among developers. A recent report by Electric Capital found that there were over 500,000 code repositories and 160 million updates.
While Ethereum has the largest developer community, it has many rivals, including Tezos and Cardano, which have less than two hundred monthly developers. This growth has been a long-term trend in the blockchain industry, and it's not likely to slow down anytime soon.
Best decentralized crypto wallet app 2022 (most reliable)
Which blockchain has the most users
Binance blockchain is a blockchain project that was released in April 2019 by Binance exchange. The native token of this blockchain is called Binance Coin (BNB). Binance Decentralized Exchange or Binance DEX also works on the same blockchain and is known as the most widely used decentralized application (DApp) to date.
Users of the Binance exchange can trade their digital assets with full control. This means that, unlike the centralized Binance exchange, the tokens remain in the user's wallet and there is no need to send them to the exchange's wallet to trade digital currency.
That Binance Wallet is actually the official digital currency wallet of Binance exchange to access Binance Smart Chain, Binance Chain, and Ethereum network. To learn about Binance smart chain and how to use the Binance wallet, go to https://www.ibm.com/blockchain
Conclusion
Here we talked about which blockchain has the most users and the most famous blockchain platforms. IBM is the most used blockchain platform, and it is an open-source blockchain protocol.
This blockchain allows network members to create, develop, control and grow the network.
The Ethereum blockchain, with more than 2300 developers, has the most developers among other blockchain platforms. Blockchain technology has many advantages. From cryptocurrencies and financial uses to medical research. This technology can change our life, so it is important to learn about it.