Connect MetaMask to website with your phone or desktop extension. MetaMask is a gateway to countless decentralized applications available on its networks.
This crypto wallet is the most popular platform everyone can use for Web3 authentication, and with a click of a button or two, users can connect their wallets to dapps and websites. Follow the below steps to connect MetaMask to website using the easiest method.
How to connect MetaMask wallet to website?
In order to connect MetaMask to website, make sure to choose the right account and then, follow these steps:
1-Go to the site you want to manually connect your wallet too.
2-Click on the MetaMask desktop extension at the top of your browser.
3-Click on the menu in the upper right corner.
4-Click on Connected sites.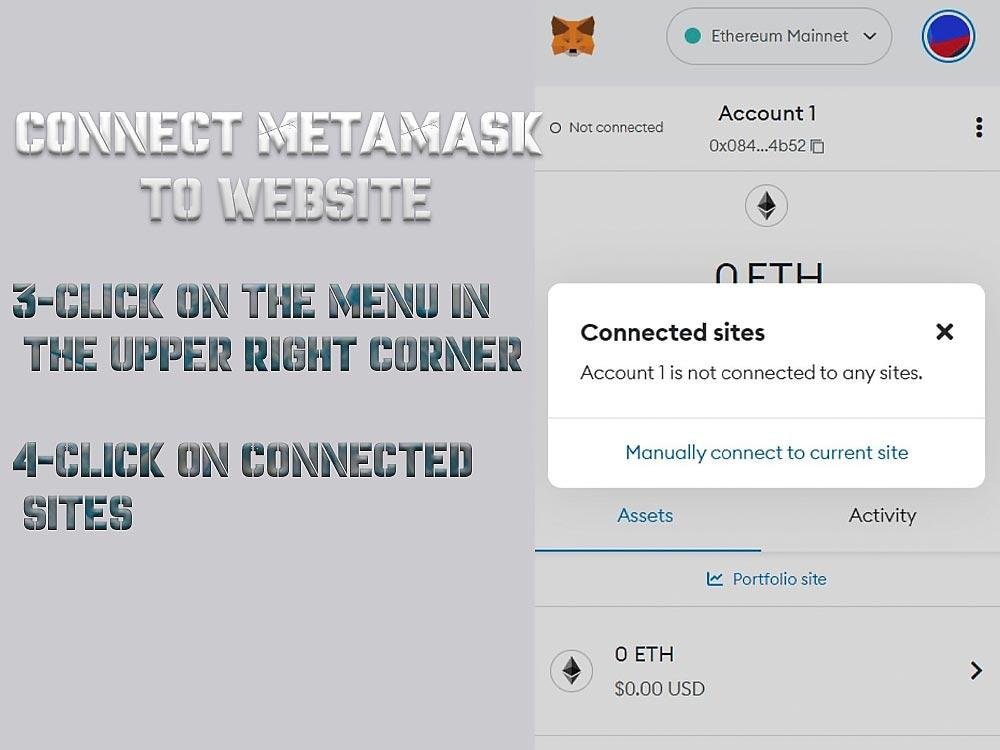 5-Click on the Manually connect to the current site button at the bottom of the menu. This button will not show up if one of your other accounts is connected to the website. If you have trouble with this issue, check other wallets to make sure they connect to the website.
6-Choose the account you want to connect to the website, then click next.
7-Confirm the information in the confirmation screen.
Now let's see how you can connect your wallet to website on your phone.
Send avax from Metamask to avax wallet
How to connect MetaMask wallet to website on phone?
Navigate to the menu in the left-top corner. By tapping on this button, a sidebar menu will pop up.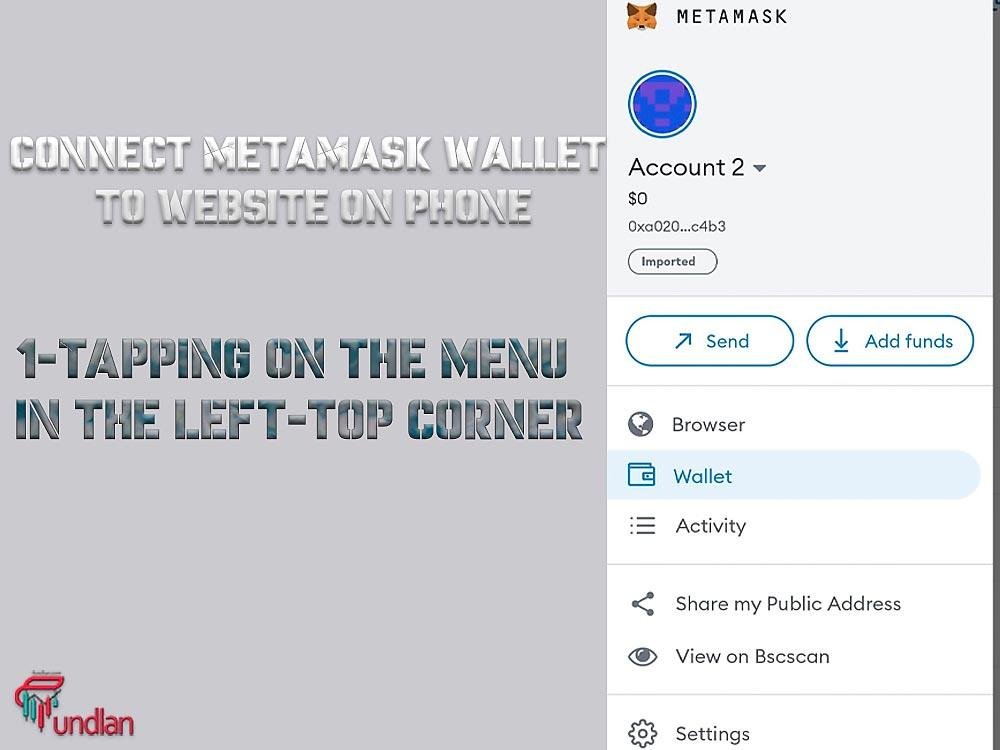 Click on 'Browser', and you have an intuitive interface for finding the website you're looking for, including a search bar: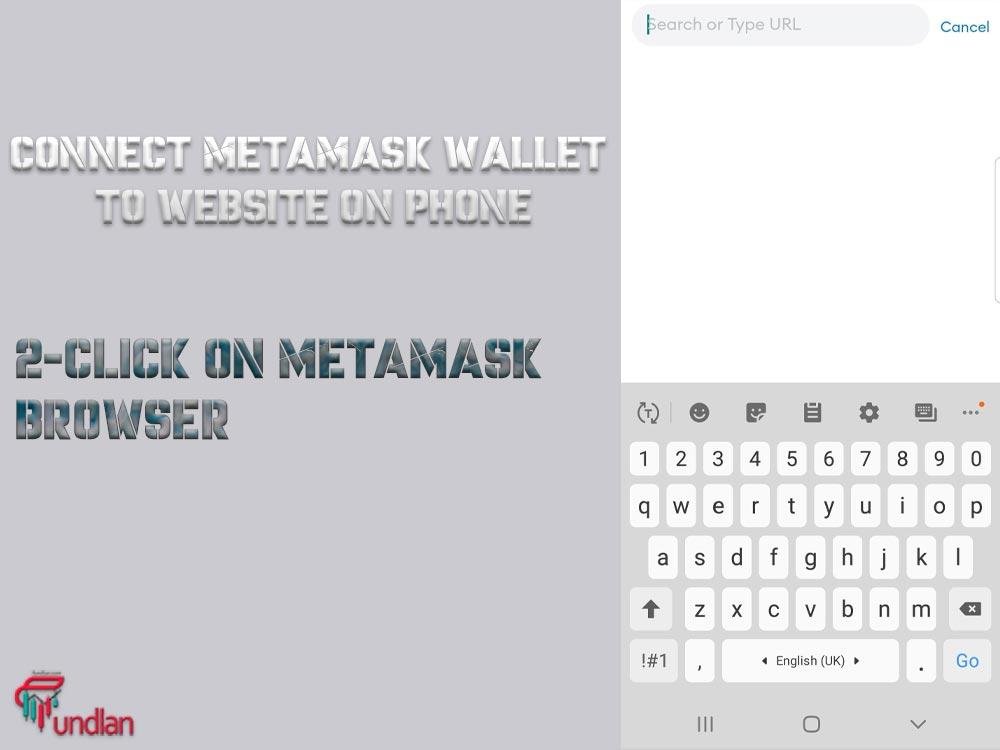 Simply find the website as you would in any other browser, and connect MetaMask to website on your phone.
How to connect MetaMask wallet to localhost?
Download and Install Ganache from trufflesuite.com, and install the MetaMask browser extension. Open Ganache, Then you will find your test accounts and 100 ETH for the test.
Open MetaMask and click on settings. Then go to networks. Click on Add Network.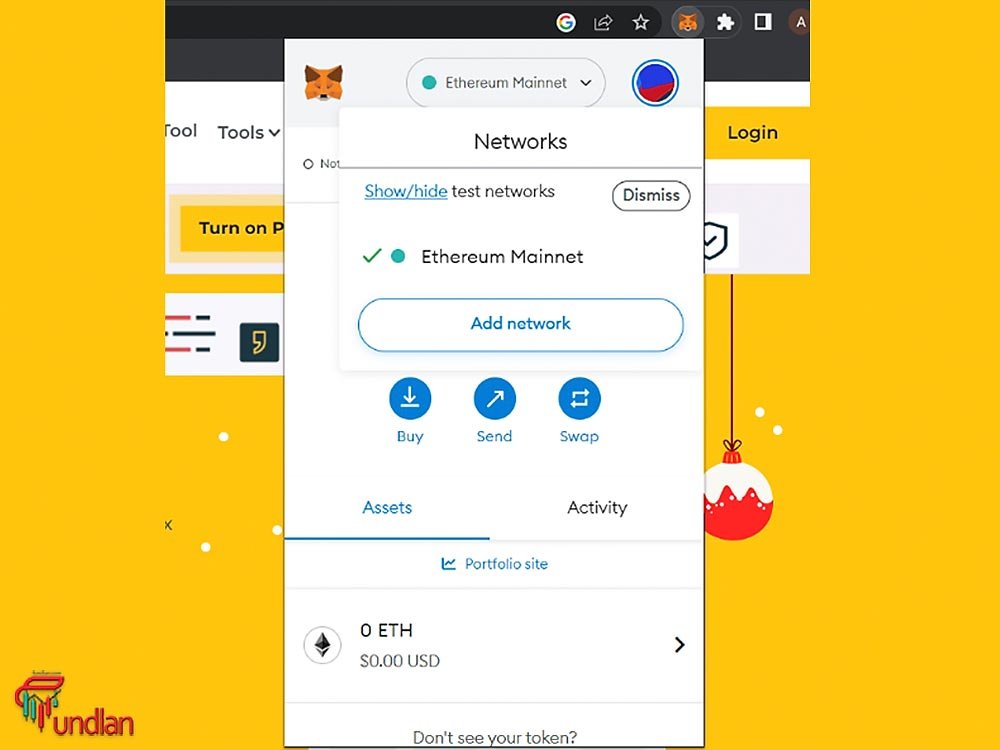 After that, scroll down and click on "add a network manually".
Name your network, then for the new RPC URL (like tron RPC URL), open ganache, Then you can find the RPC server URL. Copy and paste it into MetaMask's network section.
The Chain ID is 1337. Click on save. That's it! Your wallet is now connected to localhost.
Connect crypto.com DeFi wallet to Metamask
Conclusion
In this article, we learned how to connect MetaMask to the website on a desktop extension and mobile app. We also learned how to connect MetaMask to localhost through Ganache. Knowing how to connect MetaMask to website is a must for crypto traders and investors, especially for NFT holders and airdrop fans.
Most of the airdrop projects ask you to connect your wallet to their website so that they can send you their tokens after the end of the airdrop.